Welcome to HOBA STEEL
---
STAGING + RATIONALITY
Hoba Steel complements these two elements in the
SPIN Tiles range with their functionality. Since 1987 Hoba
Steel manufactures SPIN tiles with modular size systems
and individual shapes for the professional use.
We are able to collaborate with our clients and develop
innovative ways to translate their needs. SPIN tiles with
the highest quality and design attributes, for your cutting-
edge and innovative ideas.
The intelligent technology used on the material, the possibility
of numerous and individual shapes and not least
the functionality are some of the reasons why SPIN is
a part of building constructions in both the urban areas
and in the residential section.
Quality made in Germany
Projects
---
University of Utrecht
SPIN Plan
Mehr...
---
Store Design
Hoba Steel's solution is based on the architectural concept and it offers new possibilities of showcasing the brand experience and of producing lasting memories.
Mehr...
---
Store Design Lafayette Luxemburg
Store design today is more than communicating the brand identity. The particular store design enables the brand to create individual rooms of well-being for the customers, with a hight-quality interior . Due to their materiality, the SPIN® stainless steel elements provide added value and an authentic design.
Mehr...
---
Palace of Versailles – Pavillon Dufour
SPIN® FERRIT VERSAILLES-PARQUET, size 1.059 x 1.059 mm
Mehr...
---
Opening of the UNIQLO Flagship Store in Berlin.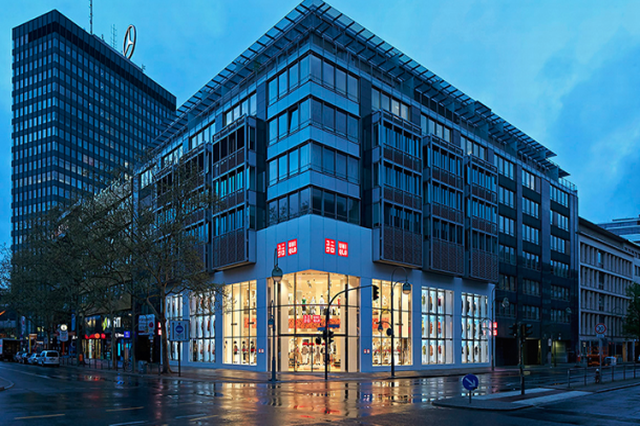 (including SPIN® PLAN, tile sizes 120 x 120 cm and 240 x 120 cm and step coverings from HOBA STEEL GmbH)
Mehr...
---
News @en
---
SPIN GEO
SPIN® GEO is an architectural concept to create new shapes and formats for a special space design by continuing to use and to transform the geometry.
Mehr...
---
Exponatec 2019
The design of the cultural buildings and of the museums pose increasing challenges for the designers and for the architects. The wall & floor concepts of Hoba Steel are not only a component of the architectural design, they also create security and they improve the accessibility.
Mehr...
---
SPIN SAFE – the orienation system for blind and visually impaired people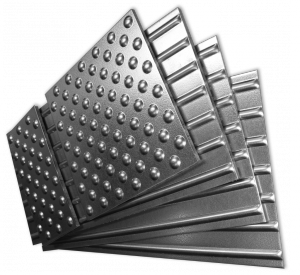 SPIN® SAFE – the orienation system for blind people for rooms with public characteristic. SPIN® SAFE consist of ground indicators for information, orientation, guidance and warning for blind and visually impaired people.
Mehr...
---